Stretch marks, belly pooch, and even scars — the body changes that come with giving birth can drastically lower a mother's confidence. And with social media always promoting the perfect body image, it can get even worse. Luckily, more celebrity mothers step up and proudly show these changes to the whole world, destroying stereotypes and supporting other mothers in their postpartum journeys.
Together with these famous mothers, Boredpedia wants to embrace the idea of loving yourself at every stage of your life. For this, we collected photos of their postpartum bodies that send a powerful message to all of us.
1. Ashley Graham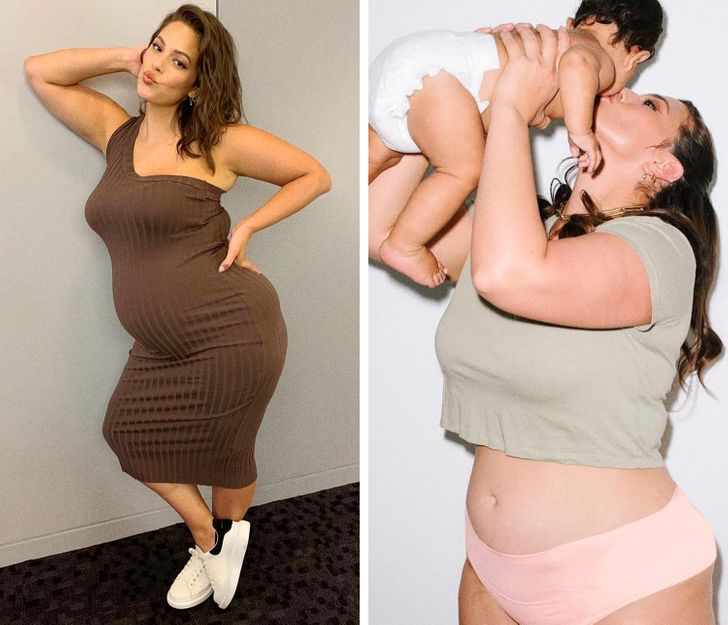 © ashleygraham / Instagram, © ashleygraham / Instagram
The famous model got real about what it's like to be a new mom in one of her Instagram posts. "After all these years in fashion, I never could've guessed that disposable underwear would be my favorite piece of clothing, but here we are!" She also encourages other women to embrace their new bodies because, after all, we're still the same person, right?
6 Outstanding Examples of How to Take a Great Vacation Photo
10 Realistic Comics on How Hard It Is Being a Girl in Summer