When we think about movies we don't always think about how we pause them from time to time, either to examine something more closely or to show our friend something funny or interesting that nobody else has noticed. It turns out though, that pausing movies isn't as rare as we think. In fact, many people are coming forward and admitting (either proudly or ashamedly) the moments that they had to stop for a closer look. See if you're a part of this group and if any of these movies are ones that you just had to hit the pause button for.
1. Wild Things (1998)
The 1998 American neo-noir crime film went on to make $67.2 million in the box office. It gained notoriety for its more explicit scenes than what was common in the mainstream.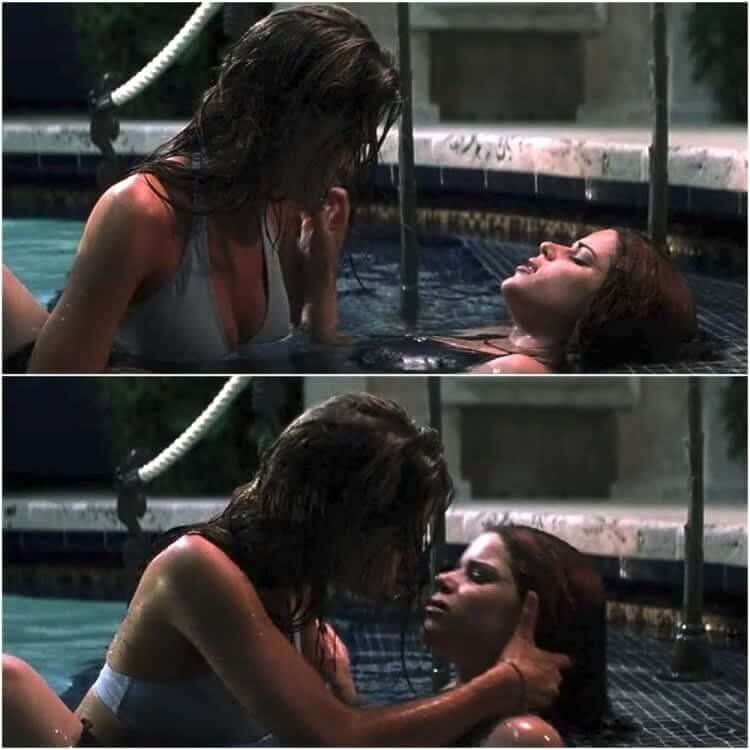 There was one scene in the movies in which actress Neve Campbell and Denise Richards share a passionate kiss in a pool. So, many viewers couldn't help but press the pause button again and again.