People always want to improve their pictures, but not everyone knows how to use editing tools. That's where James Fridman comes in because he is a photoshop wizard who never disappoints. People send him their pictures with specific editing requests, and Fridman always delivers exactly what people ask for. He is a savage that will take people's instructions very literally, and it makes people think, "I should be more careful when asking James Fridman to photoshop my picture." Once you see these hilarious edits, it will remind you to be careful what you wish for. Continue scrolling to see how these people's pictures were hilariously improved with exactly what they asked for.
1. When Your Friend Is The Rock
Now, this lady can say that her friend is the Rock, and she can reply, "The Rock? You mean Dwayne Johnson, right?"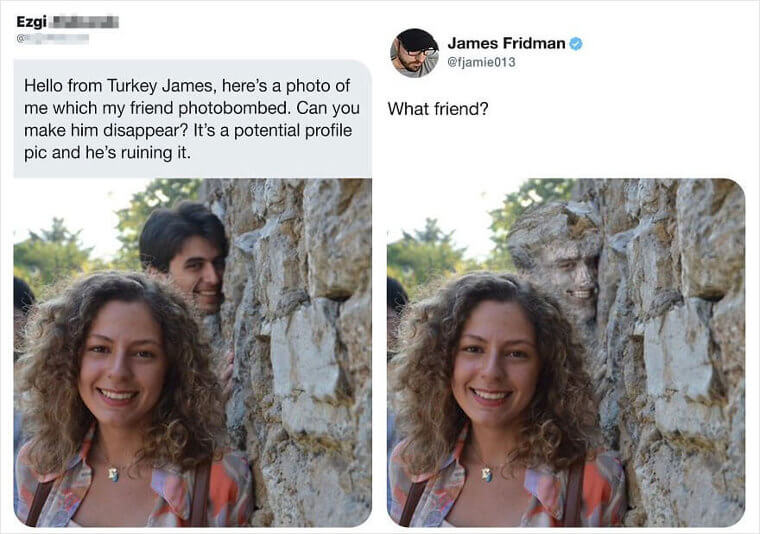 Twitter
Fridman did an excellent job because it takes a second to notice that the rock in the background is her friend.
2. When You Want To Keep Things Conservative For Your Mom
This guy wanted James to make the photo modest for his mom, and we cannot stop laughing at what he created. Who knows, maybe the mom saw the picture and had a problem with her son wearing his underwear outside.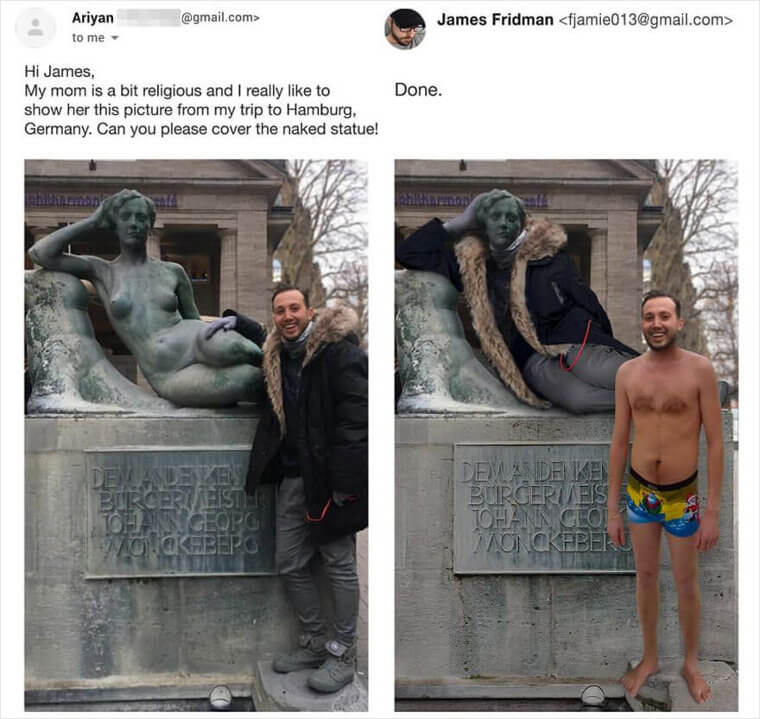 Twitter
How on earth did James even photoshop it because the arm on the left is attached to the stone? This guy keeps impressing us with his wizardry.