9. It Could've Been A Lot Worse
All we have to say to James is that he did an excellent job with the hand placement. We really needed some humor during these testing times, and James offered a helping hand.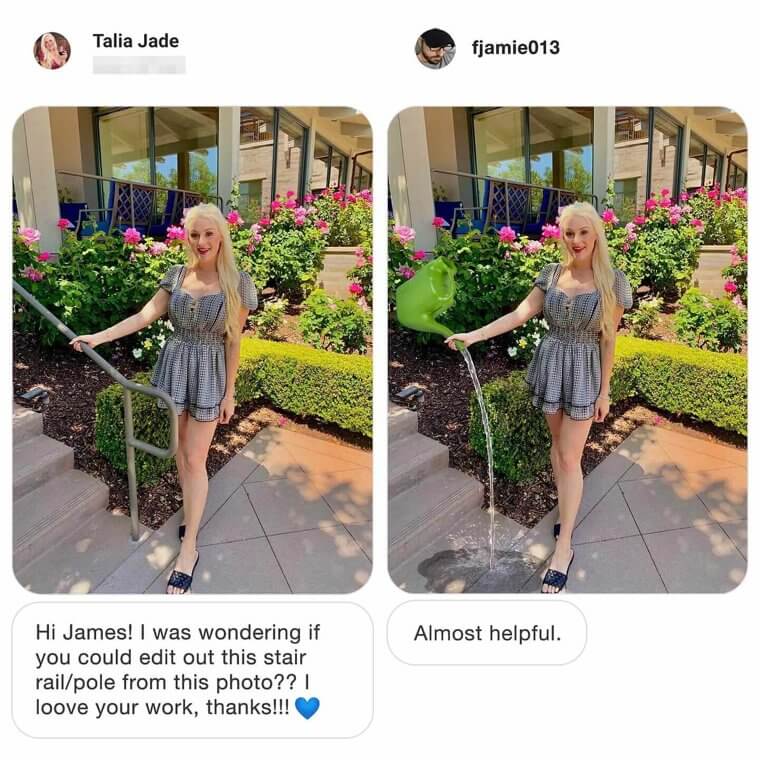 Facebook
James could have gone with other options as well. For example, he could have put a lightsaber in her hand, an umbrella, or even a Samurai sword.
10. Wear Some Boots!
This is one of those "When you see it" pictures. For once, we thought, "Wow, James actually created something as asked," and then we saw it.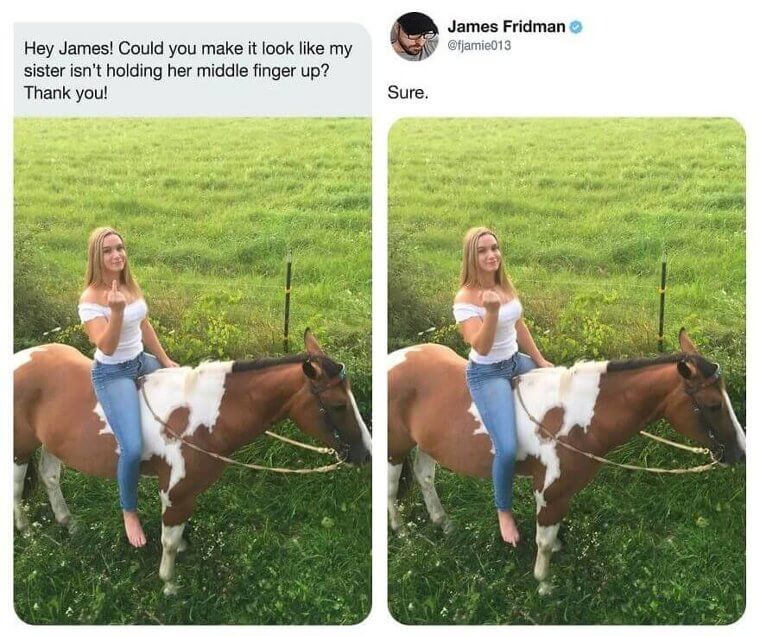 Twitter
Seriously, we were disappointed at first, and then we took a second look at her foot. Now we are happy and can sleep in peace. Cheers!