On average, a high-budget movie takes 871 days to produce. And the really interesting part is that most of this time is spent on post-production. The shooting itself takes around 100 days. During this time, the actors and the crew not only shoot all the necessary scenes, but they also have a lot of fun.
We at Boredpedia decided to look behind the scenes of our favorite films and TV series to find out what secrets the creators of films hide from us and what they do when we don't see them.
This is how the famous costume of Margot Robbie in Birds of Prey was made.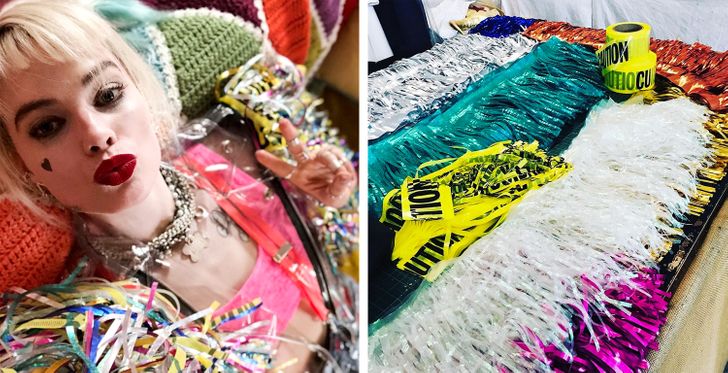 © margotrobbie / Instagram, © erinbenach / Instagram
Initially, costume designers wanted to use serpentine. But then they realized that they needed something less noisy for the film.
8 Undergarment Rules That We Often Break Without a Second Thought
10+ Young Ladies Who Have a Lot of Questions for the Universe