Our choice of underwear is no less important than our choice of outerwear. It forms our silhouette, and therefore it should fit like a glove. A bra strap peeking out from under your clothes or a translucent print on a bra can destroy your entire look, no matter how fashionable and well-fitted it is.
At Boredpedia, we decided to draw your attention to the blunders that are made even by those who believe they know everything about the right choice of underwear. In the bonus section, you'll see a few basic rules that any woman will find useful.
  1- Visible panty lines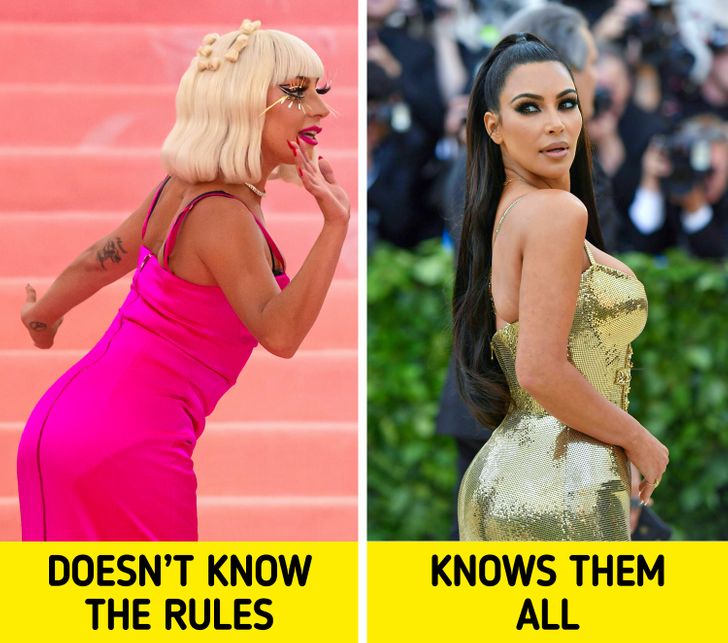 © SharpShooter / Depositphotos.com, © AFP PHOTO / Angela WEISS / East News
Kim Kardashian taught us to not be ashamed of wearing shapewear but you definitely don't have to overuse it: shapewear that is too tight can rub your skin and cause skin irritation. The same principle is applicable to regular underwear too.
It's important to remember that shapewear is not designed to help you zip yourself into a smaller dress. You can count on shapewear to smooth out lumps and give you a sleeker silhouette.
The color of shapewear should be chosen to match your clothes.
Shapewear can be worn with or without regular underwear. It all depends on whether a gusset and breast support are incorporated into the garment.
  2- Undergarments that are too tight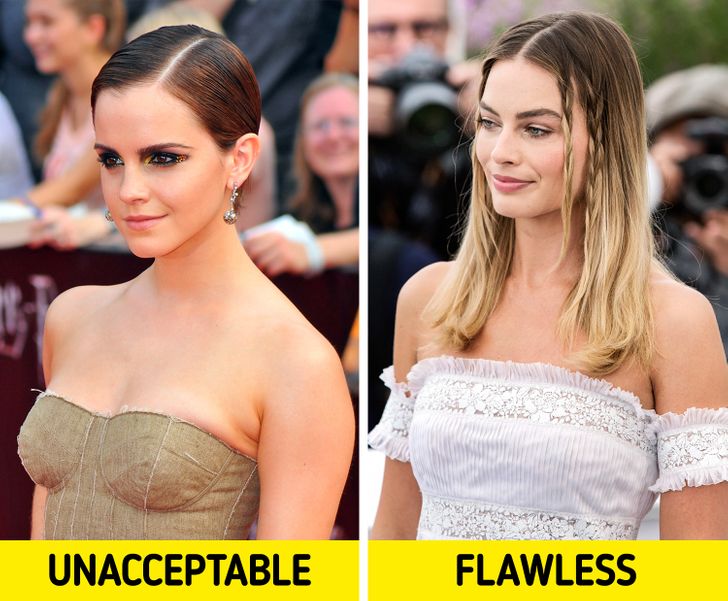 © everett225 / Depositphotos.com, © arp / Depositphotos.com
Under tight clothing, you should choose undergarments that do not have any decor. Seamless undergarments are your best choice. They have very thin edges that don't leave visible panty lines, or bra lines.
Seamless underwear will be good for cocktail dresses and light summer outfits. Skin colored underwear is suitable for both light and colorful clothing.
Thongs simply don't have the lines to show, making them the ideal panty line-free choice.
Another option that will enable you to make your silhouette sleeker and let you wear comfortable panties at the same time, is shapewear.

15+ Celebrities Who Look Totally Different in Their Photos From the 2000s
15+ Behind-the-Scenes Photos That Show What the Movies Hide From Us
Back to Top
Forgot password?
Enter your account data and we will send you a link to reset your password.
Your password reset link appears to be invalid or expired.
Log in
Privacy Policy
To use social login you have to agree with the storage and handling of your data by this website. %privacy_policy%
Accept
Add to Collection
No Collections
Here you'll find all collections you've created before.