8 Undergarment Rules That We Often Break Without a Second Thought
   7-
A bra and a low neckline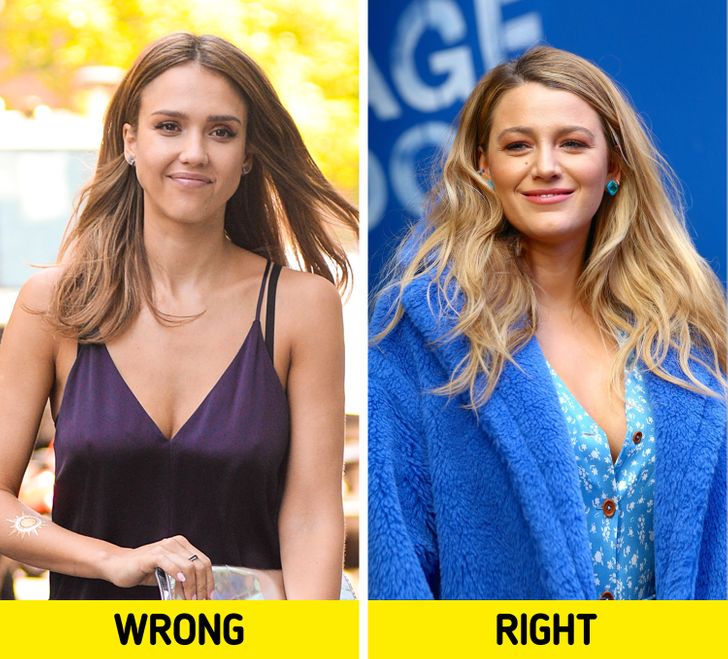 © everett225 / Depositphotos.com, © Dylan Travis / ABACA / Abaca / East News
Evening dresses or summer outfits are often backless or have low necklines. To look gorgeous in them, you have to choose the correct undergarments.
If you wear a backless dress, an adhesive invisible bra will be your best choice. This model doesn't have straps, but can work like a push-up bra if it has laces in the front.
For a low neckline, you need a special model called "plunge." Its underband is located very low and because of that it's not visible.
   8- Colorful underwear with a contrasting print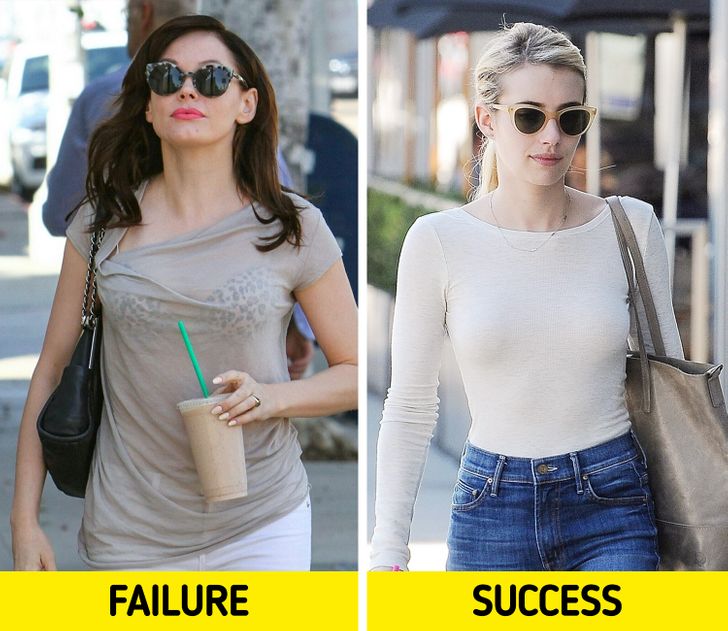 © MAVRIXONLINE.COM / East News, © RCLA / Broadimage / East News
Colorful undergarments with a print are not an everyday option because they are hard to combine with clothing. However, wearing only black or nude underwear can get boring. Here are a few rules you shouldn't forget about if your wardrobe is full of colorful lingerie sets.
It's best to wear a bra with a bright, contrasting print under clothing made of thick fabrics.
It's not recommended to wear colorful panties under light-colored pants and skirts unless you want to attract a lot of attention.
Bonus: A few basic rules of wearing underwear
It's recommended that you replace your panties every 6 months. They become stretched out during this time, and can also become the source of bacteria and infections.
French underwear consultants recommend buying new panties every time you go to buy a new deodorant.
You should have a few panties that match one bra because they wear out faster.
Hand wash your lingerie, this way it will look brand new longer.